Tomchem chemical wholesale store in Łódź
Tomchem Trading and Service Company, on the market since 2000, distributes chemicals for various industries. Thanks to an adjusted, well developed logistic base we are able to ensure excellent contact with the customer and total timeliness of deliveries. As a priority, we have chosen to supply heavy chemicals, agents and chemical reagents of high quality at a convenient time for you.
Tomchem's business area
Flexibility of our company allows us to adapt to the requirements of contractors both in the Łódź region and in other parts of the country. An important aspect of this individual approach and one of the strengths of our business is maintaining the presence of 98% of the offered products in stock.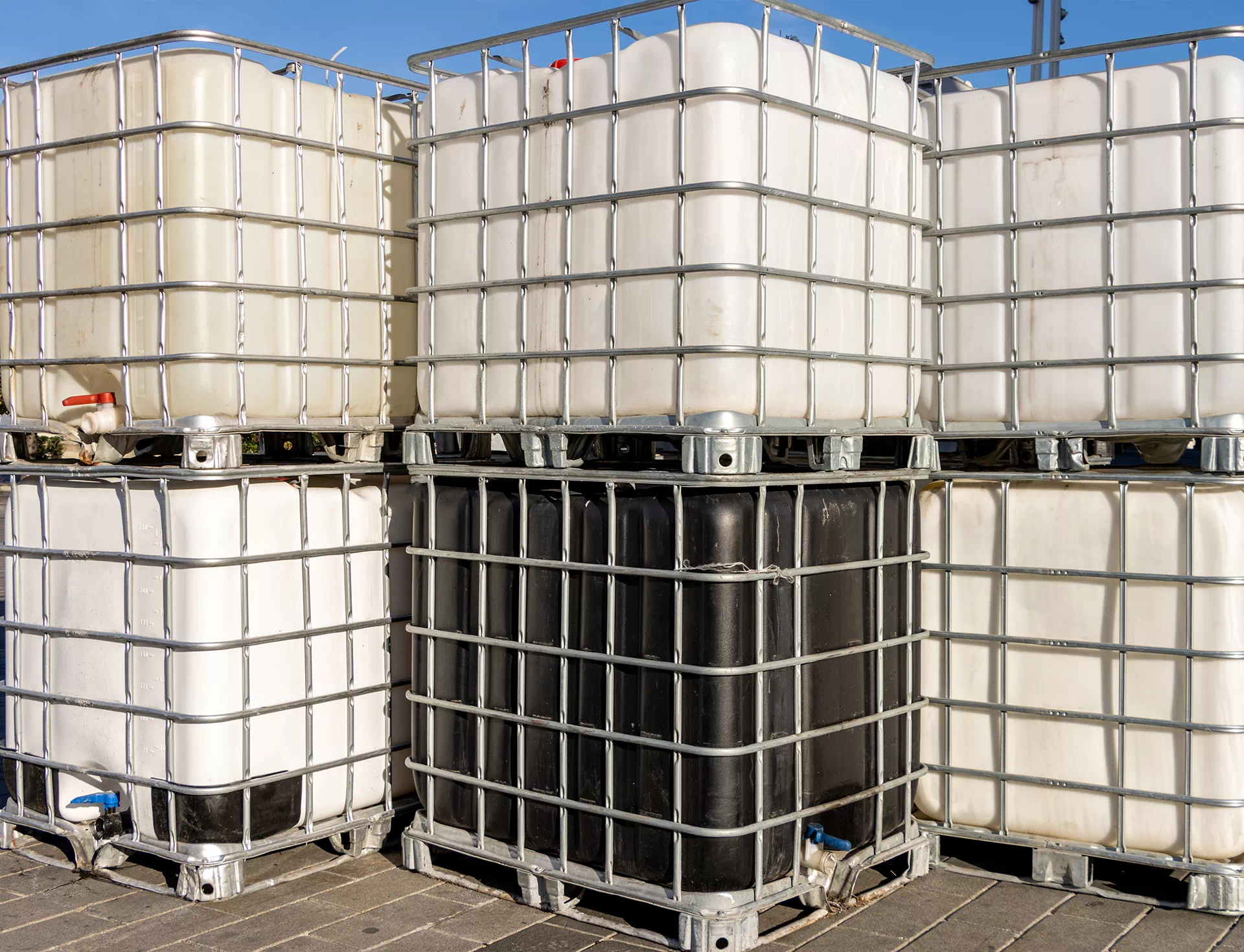 What products do we offer?
The products available in our catalog are proven chemicals used mainly to process textile plants. However, this is not the only industry that uses the reagents available in our warehouse. We supply both heavy chemicals and auxiliary chemicals, including hydrochloric acid, soda or salt. You will find a large selection of products, from oxidized water to the formic acid. Other products and additives are also waiting in our warehouses, such as:
packaging films,
bushings,
paper dividers in a wide range of dimensions.
We offer single-layer and multi-layer films that can perfectly cope with protecting materials, equipment, machinery or furniture from external factors. Among the biggest advantages of our products there are, first of all, high flexibility, tensile strength and versatile application.
We also offer paper sleeves for winding materials of various types, which can be used as packaging for posters, maps or documents. For their production we use high quality paper and a durable adhesive. The sleeves are used both in households and in companies.
In our assortment you will also find paper dividers used for securing goods on pallets and in bulk packaging. To meet your expectations, we supply dividers of any size and weight.
Feel invited you to study our catalog of products.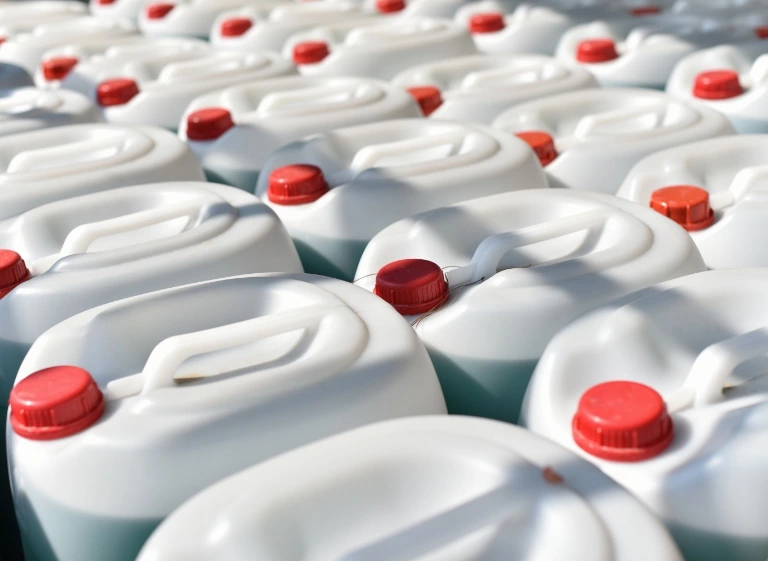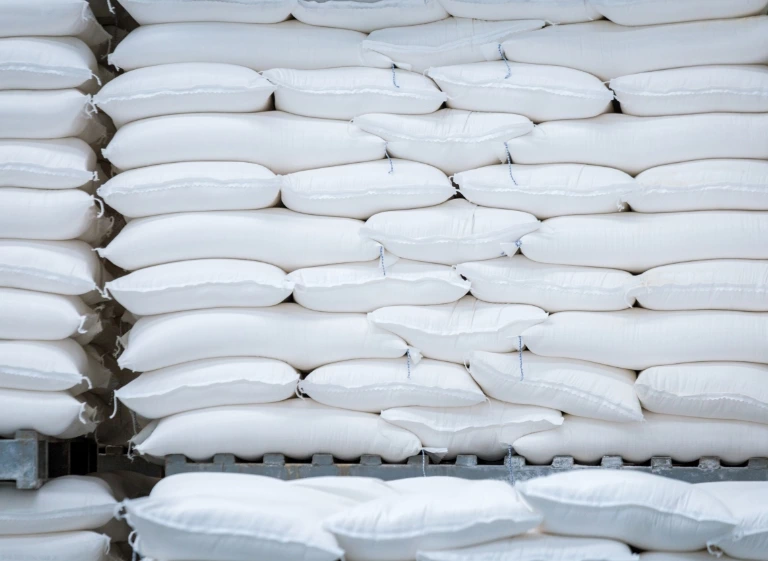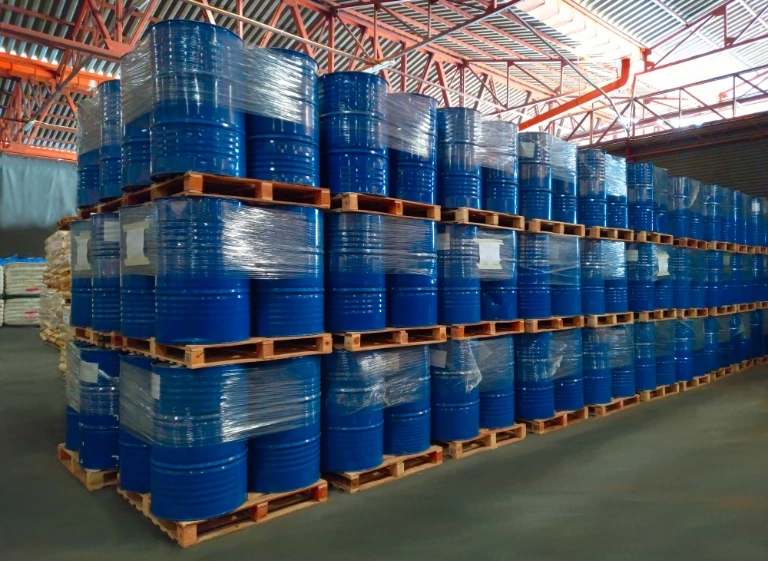 Safety of transportation of chemical agents and reagents
Our staff consists of ADR trained individuals. We also have our own fleet of trucks equipped with elevators and pumps for chemicals and reagents. This allows us to complete any order in a short time and meet needs of even the most demanding customers. We also offer safe and efficient loading and unloading directly at the recipient's site. Our warehouse is located near Łódź. This location, combined with our availability, makes us ensure continuous delivery of goods, while maintaining full transport safety.
Advantages of cooperation with Tomchem - industrial chemical distributor
We have more than 20 years of experience in the distribution of industrial chemicals. Our wholesale store cooperates with customers representing a wide range of industries. We constantly ensure that we meet the expectations of the most demanding business partners. To this end, we continue expanding our range of products, look for trustworthy suppliers and guarantee very competitive prices. This is not the end of the advantages of cooperation with our company! Check out why you can trust us:
we assist in the selection of suitable products,
we supply products in the whole area of the Łódź province,
We complete orders in a flash - we respect customers' time,
we have extensive knowledge of the industrial chemicals and hundreds of substances.
Our experience is worth trusting. Plan your shopping at Tomchem wholesale store today - we're here to assist you!